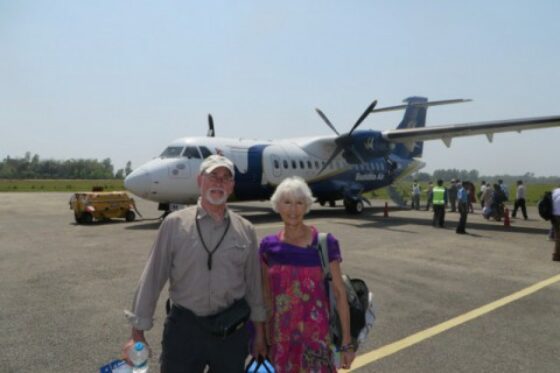 JOHN MEYER
President
John was born in Macomb, Illinois in 1943 where he attended the First Presbyterian church until leaving for college in 1961. During the next ten years, he mingled college, working and two years in the US Army which all culminated in BS and MS degrees in structural engineering from the University of Colorado. He began his career in structural engineering in the San Francisco Bay Area in 1970 and semi-retired in 2014.
John and Jeanni met in 1990. They were both single with grown kids. They had both drifted from the church and felt a strong draw by the Holy Spirit to know Jesus. That began a long and wonderful walk together to know Him. They were married in 1994 at Walnut Creek Presbyterian Church (WCPC). Later, they joined the Walnut Creek Evangelical Friends Church (WCFC) but maintain close ties to WCPC. John is facilities coordinator and mission's coordinator at WCFC. Through their Friends Church, Jeanni and John maintain close ties to Friends missionaries in Nepal and Cambodia. They stayed with their missionary friends in Nepal for one month in 2014.
John was part of the 1996 Walnut Creek Presbyterian (WCPC) short-term mission team to NAOMI (first team to NAOMI) and has returned with them for many years. John's role with NAOMI has primarily been in the area of design and construction of the team's various building projects. He became president of the NAOMI Board of Directors in 2014.
John and Jeanni reside in Walnut Creek, California. They both have two married, adult children, and a total of ten grandchildren.
CHRIS GOKE
Vice President
Chris grew up in rural Wisconsin on a dairy farm and was a pastor's kid (PK) and oversaw the pastoral duties when his parents moved on from the ministry. He is a member of the Muskogee Creek Nation. With the background of having native blood and having an adopted sister who is of the Sioux Creek tribe, he has had a heart to minister and serve Native American children/ youth from an early age.
Chris has served in many areas of his church (World Revival Church of Kansas City) for 10 years, and has worked on many churches around the country. Chris is a Contractor in the Kansas City area and brings that skill set to NAOMI helping to build the 2017 addition at NAOMI. He continues to help work on future plans for projects at NAOMI.
Chris resides in Raytown (Kansas City), Missouri with his wife Amanda and two active teenage boys.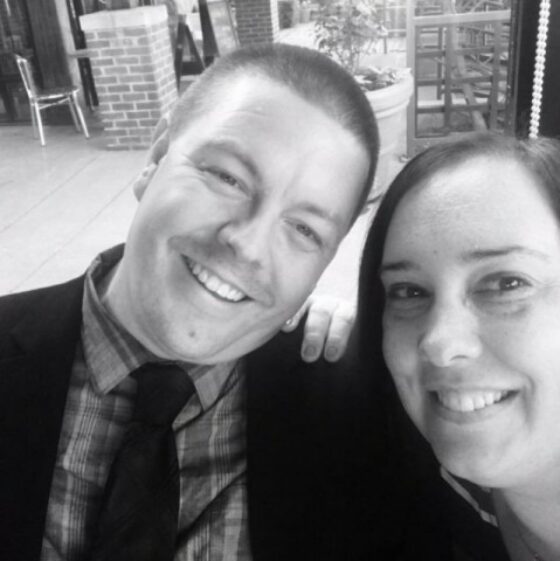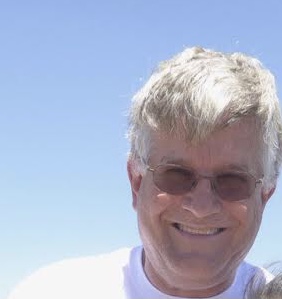 PETER YOUNG
Director
Peter was born in 1963 in Southern California, and moved to Northern California in 1974. During his teenage years he was active in the Campus Life ministry at his high school, and accepted Christ on one of their sponsored trips when he was 15. He then became an active member of the Walnut Creek Presbyterian Church's (WCPC) high school group, and served in a leadership role for 2 years.
During his college years, he went on his first short term mission trip where he spent the summer of 1982 working at the Greek Bible Institute. Peter married Jordana Shusta 1986.  Two years later they led a WCPC group of 20 students and three adults on a two week mission trip to Mendenhall, Mississippi. In 1990, they were blessed to experience the birth of their first child Nathan, and 2.5 years later the birth of their daughter Hannah.
Peter has had numerous roles at WCPC, including: High school leader for 8 years; teaching children's Sunday School for 5 years; on the Associate Pastor nominating committee; and as a deacon, and ruling elder. He is currently heading up the Men's committee, along with working part time as the church handyman.
In 1996, Peter was a member of the first short term mission team that came to work at NAOMI.  Peter has been an active member of the annual WCPC short term mission trip to NAOMI.  He has been the team leader since 2010. 
Peter retired from Chevron, after 35 years of work in the IT organization. He also has been heavily involved in the Boy Scout program for 16 years, and coached youth soccer for 8 years.
Peter and Jordana reside in Pleasant Hill, California.
SIDNEY ELINE
Director
Sidney W. Eline III was born in 1966 in Louisville, Kentucky. He was named after his father Sid Jr. and his grandfather who died as a bomber pilot in WW2. The Eline family has a long history in Louisville. Tony Eline started an automobile dealership, worked potato farming along with real estate development over 100 years ago. All of the Eline family members have worked in and several are still working for the family business.
Sid graduated high school in 1985, received a Bachelor Arts in Journalism and a minor in Business from Western Kentucky University in 1990. That same year he earned his Real Estate license and then his Brokers license in 2004. He has been working at Eline Realty since 1989 and became the President and Principal Broker in 2017.
Sid met Kelly, his wife of 29 years in 1987 and they have four awesome adult children Meagan, Alec, Lily and Ethan. His parents were strong Christians and he was raised in a Baptist type church. He was born again and was baptized at the age of 17, after a brief teenage rebellion. He is thankful for a strong youth group and for leaders who really helped him through that difficult period.
It was at this church that he met Linda Thompson — the founder of NAOMI House. She gave her testimony about her experiences with the Navajo children and her experience in Arizona. Her testimony resulted in God placing her and the kids in his heart at a young age. His parents were generous givers and always welcomed strangers and singles into their home who needed a place to live. He often thought about serving God as a full time missionary, but God led him to work for the family business. He is thankful that he is able to follow in his parents footsteps in being generous givers to his local community and to NAOMI over the years.
He has made several trips with his family to Arizona, to visit NAOMI. Most of those visits were during his kids Christmas break, where as a family they were able to serve and spend time with the kids. These trips created a special place in his families hearts for NAOMI and the kids who live there. He is very excited and blessed for the opportunity to serve as a board member and looking forward to spending more time on the property every year with his family to serve in any capacity that is needed.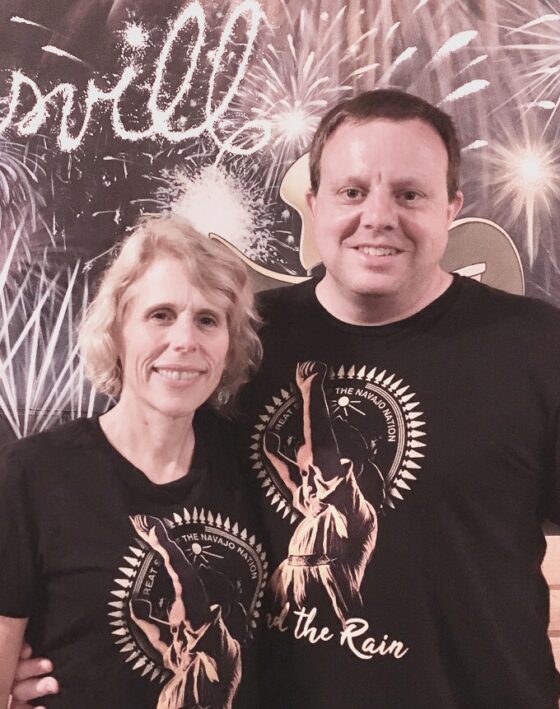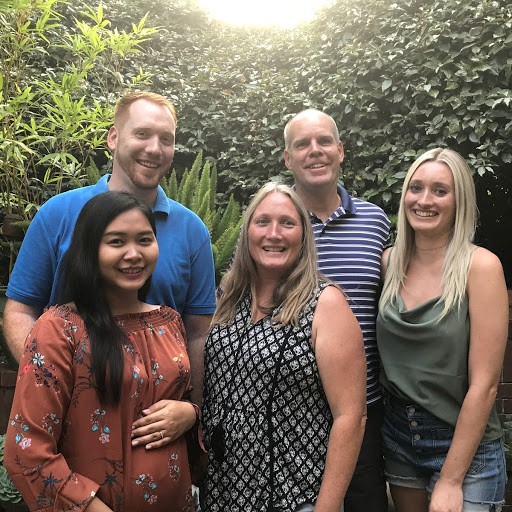 MATT KUFFEL
Director
Matt grew up in Marin County, California. After a short stint in the Army he moved to Sacramento, California and began to work in Construction.  It was in the Sacramento area that he met his wife Lois and where they had 2 children, Mary and Stewart.
After coming to know the Lord and serving in different ministries at Citrus Heights Friends Church and going on a few mission trips to Mexico and Cambodia that they felt a call into full time ministry. They all moved to Kansas where Matt attended Barclay College and got his BA in Pastoral Ministry and later a MA in Transformational Leadership. Once his BA was completed they moved again to Cambodia and became full time missionaries there for 8 years.
In 2011 they sensed The Lord was leading them back home to the United States and Matt received a Call to Pastor Denair Friends Church in the Central Valley of California. It was there that they heard about NAOMI and later he helped lead a team there in partnership with Walnut Creek Friends Church. They, as did all those who went, fell in love with NAOMI, the staff, the kids and their mission. They have led teams there every summer since then and plan to do so into the foreseeable future.